Company Profile
China Tianjin Recare Co.Ltd. is a pioneer in the legal  condom manufacturing industry and distribution in China since 1995. We also invested IVD rapid test factory on 2004.
Recare's products are highly regarded for their durability and reliability in worldwide government tenders, commercial markets, non-commercial markets. Our absolute competitive price and high quality have cultivated more than 100 popular condom brands and ivd rapid test brands in 160 countries and helped our customers create amazing sales performance.
In our condom supplier factory, we have 10 condom dipping line , capacity is 1 billion pieces of condom per year. We have various condom supply, choose us and be the best condom importer.
As UN supplier of IVD rapid test. The capacity of Colloidal gold (immunochromatography) rapid test is 2 million pieces of test each day. Our healthcare device manufacturers ' production workshop adopts a 100,000 grade clean sterile factory design, including 5 inspection rooms for physical and chemical testing, positive control and microbiological testing, and two hundred-level sterile inspection workbenches; an automatic constant temperature control incubator, ultra-micro electronic balance, Chromatograph, acidity meter, viscometer and other precision inspection equipment to ensure the quality of products controlled during the health manufacturing process.
Our team of health manufacturing companies promise all products from RECARE are COMPETITIVE PRICE ,HIGH QUALITY, PERFECT SERVICE, PROMPT DELIVERY TIME. We are your best hospital products manufacturer.
If you want to find a reliable healthcare product manufacturers in China and are interested in us, we look forward to forming a strong partnership with you. Our team will become your team.
Company development
3Billion+
Number of condoms produced
The RECARE brand originated in Europe and is a founding concept to protect the reproductive health of adolescents and enjoy the sunshine. In the 20 years of promotion and dissemination in Europe, Recare has won the unanimous recognition and trust of foreign youth and caring youth organizations. "Take it as Cocacola"一"Nature like drinking cola" is the ultimate goal of promoting condom use in the younger generation and the founding of the Rcare brand.
Trade Ability
Language Spoken: English
Na.of Employees in Trade Department: 11-20
People Auerage Lead Time: 50
Export License Reistetion NO: 02600058
Total Annual Reenue: confidential
Total Export Reverue: conlidential
Business Terms
Accepted Delivery Terms: FOB,CIF,ExW,Express Deivery
Acepted Peyment Cunency: USD, EUR CNY
Accepted Payment Type: JC LC DP DA MoneyCan Credit Card PayPal Western Union Cash
Nearest Port: Tianjin, Shanghai, Guangdong, Ningbo
The production process of condom supplier
Trade area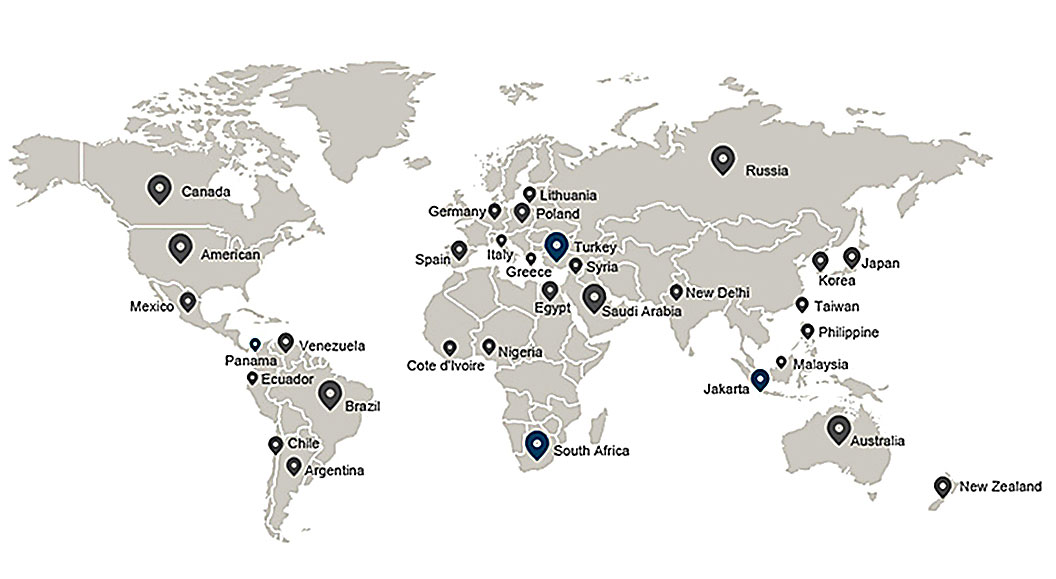 Our mission is to supply the best condoms and rapid tests to humans all over the world and supply the best service to our customers and partners.
———-our sustainability commitments
The exhibition of our healthcare manufacturing companies